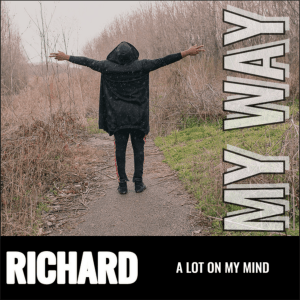 A Lot On My Mind: My Way (Remix EP) By Richard
Here is another excellent groovy dance electronic POP EP with an astounding Rap performance from the upcoming artist "
RICHARD". The EP is unique, like super new rap fusion, the first one, so a sick track like this is the fists time I hear such a piece of music. The second track is DOPE, and it feels like Dope as if I knew the name by only listening to it. The Ep has 
dynamic, edgy, raw & powerful Vocals while the melodies are well-shaped, tuneful, and exciting. I can see how talented & imaginative artist works with a professional vision and creative art. I'm so glad I've known and was able to review his music because some talents deserve more than anything to be discovered. Check this EP out Now! 
Listen & Follow: